If you are a professional writer who writes for a livelihood, then Scrivener is one of the best investment you may want to make in.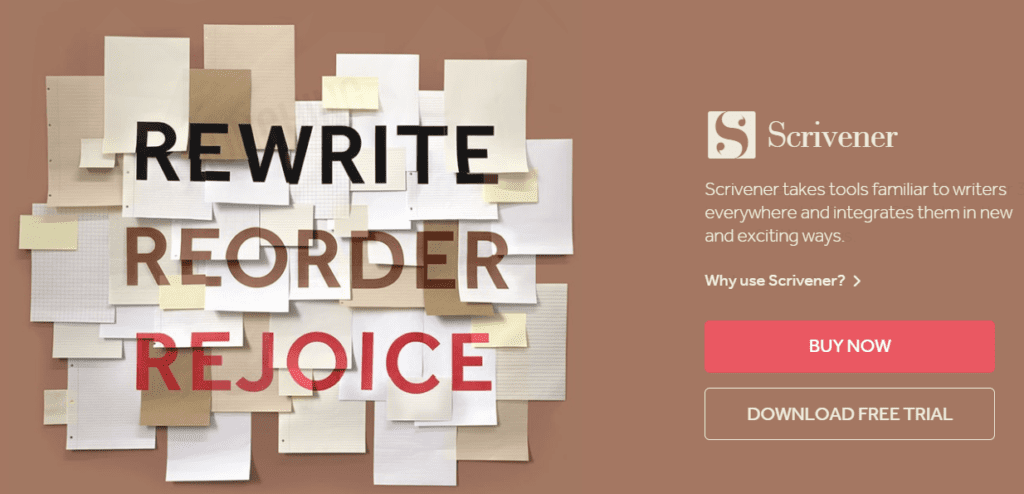 This is a boon for authors who are into fiction-writing because this tool helps with plot creation, character name generation, map characters to different scenes, keep research and writing together on a comparable interface, and many such features to help authors of all kind.
They offer a 30-day trial and comes in Windows and Mac versions. They have a bundle purchase option too if you are into using both the Windows and Mac computers.
Their iOS version for iPad, iPhone and iPod Touch comes in at $19.99 if you are into writing on-the-go using your mobile phones.
From Literature and Latte.com, again. This one is again for fiction writers who want to map the characters visually and plot scenes.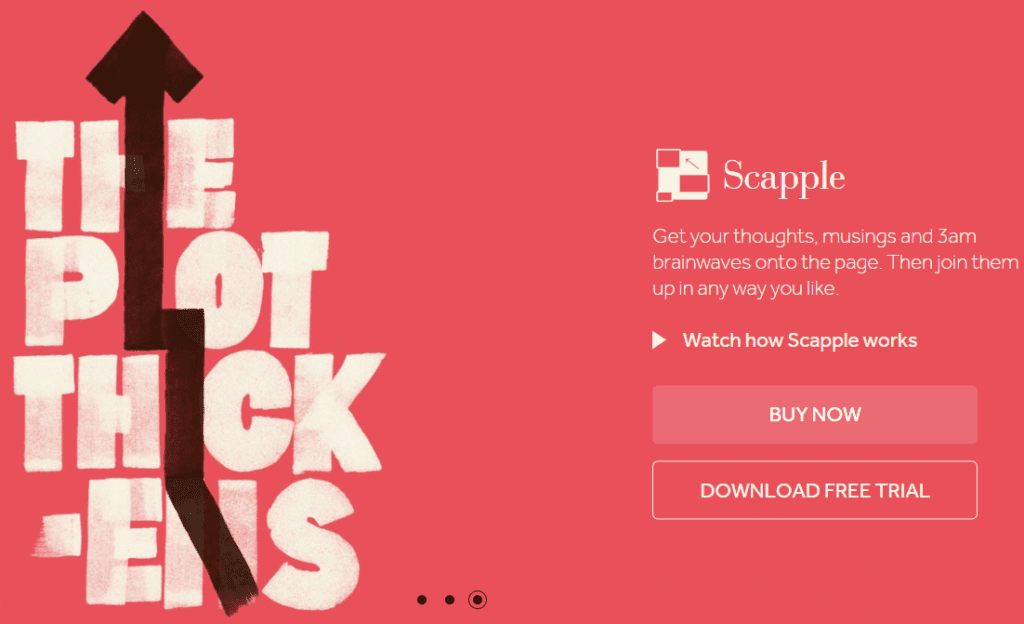 They too have a one time fee and available for both mac and windows. They offer a free 30-day trial for you to check and see if it's worth your shot.
This tool comes with a beautiful, simple, sharp, and well-designed interface, something that offers the perfect screen for focusing your mind.
They come in Day, Evening, and Night mode to choose from depending on your mood. Writing style suggestions, Grammar enhancements, Spell check, Syncing to Google Drive or Dropbox, all of these and more are all part of the package.
So, start using Novlr and join over 40,000 writers in 125 countries today.
This works both offline and online with an assurance to constantly save your work and thus secure your writing without the need to create manual backups. Their focus mode is something you must give a try to keep your creative juices flowing. They also offer importing options if you have to import your work from elsewhere in the .txt .rtf .docx .odt formats, along with an option to publish the work as an eBook!
This is a great tool for books that are worked on by two or more authors. With an in-built chat feature, this comes for free with upto 5 users' personal use to create a maximum of 5 storms – which means 5 book ideas. They also provide various templates to choose from – a business model canvas template, agile scrum kanban board template, retrospective basic type template and much more, depending on a framework you like to implement in your planning and execution.
This is a Online Portfolio for Journalists, Bloggers and Writers. By joining them for free, you could add your best work, customize your page and then share your online portfolio with the world – without a single line of code. Thousands of writers trust them with their work, and building your free online portfolio takes just minutes. Join 100,000+ Clippings.me users free today and start showcasing your portfolio for free.
And here's an extra bonus entry into the list:
When writing, it is important to avoid overused single words, phrases, and expressions in order to develop a well-written piece. Unfortunately, this is very difficult to conduct all on your own, hence the importance of a cliché finder tool. With Cliché finder, you can eliminate Clichés & enhance communication skills like a pro.