You could be a magazine editor, copy writer, blogger, author, poet, song-writer, self-publisher or a creative writer of any kind.
All the tools we'll now see are going to benefit you in many ways!
The first one we're going to see is called Yarny which is an ideal software for fiction-authors.
First, create a free account so whatever you write gets saved and synced to the cloud.
Then name your novel – here you could also give yourself a goal of writing a specific number of words and track it!
We can start writing our chapters on the left side of its screen, and those are called as snippets in Yarny. These snippets could then be reordered if you decide to change the order of your writings by dragging and dropping.
You could also create a group and combine a set of snippets by clicking at the icon given in the bottom left corner of the tool. The ideas for people, places, and things can all be stored on the right panel, and organized by tags.
This tool also saves different versions if you decide to discard and revert to older plots. Once done, download your work by clicking on icon given at the bottom by choosing the format you want. It also offers different themes to suit your mood.
Did I tell you that Yarny is totally free!
iAWriter promises a distraction-free interface to let our thoughts flow on to the screen. It supports Markdown formatting, and we can choose to gray out all the words except the sentence that we are currently writing. They call it the 'Focus mode'.
This software also highlights different parts of speech in different colors.
While this offers a paid version, there is a trial that you definitely want to try and even buy this which comes only for $19.99 for its Windows version and $29.99 for the Mac version.
This is basically an online community for writers to help fellow writers to become better by providing feedback on their writing. Not just that, it provides feedback at all levels of the writing journey – be it writing, editing, formatting, or publishing – but that's part of the paid version.
The free version of Wordslingr's interface is similar to Yarny in terms of setting writing goals. You can change the default goal of 750 words and also change the word count to any number you want.
Create a new file by clicking on this button, and choose a template if you want to. There are multiple templates available to choose from, in case you run out of ideas. It's editor is quite simple in its interface, with the regular formatting tools.
(Psst… please remember to check some free guides available on my Gumroad page as well)
One key feature is the in-built Thesaurus, and dictionary. The real fun begins while writing the story where you could activate the navigation from the view menu and create your characters, outline, note down your researches.
Wavemaker is a totally free tool!
With Wavemaker, you could easily write a whole novel!
It provides options to structure your draft novel manuscript into chapters, scenes, and notes – which can all be shuffled around in the order you want.
This virtually runs on any device, and the writings can be synced using Google Drive. This also works offline, so you could write from within a train or in your next flight to that city.
It provides planning boards to move around your plot ideas.
Sigil is a free and open source software available for windows, mac, and Linux OS, that you can use to self-publish your next book.
This is an amazing piece of software to create deeply customized ePub files that can be used for submitting to many online publishing vendors, including Amazon KDP, Nook, iBooks, etc.
It comes loaded with a plenty of features, so much so that, it might take a while for us to get used to its interface. If you know HTML, CSS, then you can create a custom css file to easily decorate any part of your eBook. Although, Sigil could seem intimidating when you use it for the first time, it is a highly flexible tool with an in-built editor to directly edit the parts of your manuscript.
The only downside is that you cannot import Word document files – it supports only HTML and epub files. Not to forget that Sigil's functionalities can be infinitely expanded with its plugins that are available from this mobileread forum page.
This is a software from Amazon. It's a fantastic tool for those who are into Kindle ebook self-publishing on Amazon KDP – the Kindle Direct Publishing.
With this tool, you can easily format your ebook manuscript, and export to a KPF file to upload to KDP. This is also a free software available for Windows and Mac.
If you would like to know how to get started with Kindle create, I made a walk-through video that you can watch it right here:
Speaking of Kindle create, another offering from Amazon's KDP is Kindle add-in for MS Word.
For those who use Microsoft Word, this is a simple add-in that sits right inside your Word document which can be used to format your eBook while writing it.
This even has an inbuilt previewer that comes along with it. I have a separate video on how to install and use Kindle add-in that you can watch and learn right here:
Calibre is a powerful and easy to use e-book manager which is fully free to use. It'll allow you to do nearly everything around maintaining your ebooks and it takes things a step beyond normal e-book software. It's basically an ebook storage and management tool but it also allows to edit ebook content and metadata, change eBook's cover, create ePub files or, convert to many different formats, to publish on Kindle, Nook, iBooks, etc. If you want to learn how to change ebook's cover, I made a video on that one – which is available on this notification or watch it later by clicking on the link given in the description.
This is an online tool but a great one to help authors. Especially for writing books with distraction free environment and bringing out all your creative juices without letting the left brain react to all the errors and formatting mistakes you make while writing. This often interrupts your creative flow, as you might have encountered while writing. That's when this Ilys tool helps to first get the writing done, and save all the editing and formatting work for later when there is no creativity happening in our brains. This tool comes in very handy if you are into participating in NaNoWriMo or any other writing competitions because the main aim of this tool is to let you write first without the luxury to hit on backspace or delete keys or even see what you've written so far, and that means we cannot take breaks until we have written a lot in a single streak.
Let's take a break and recap for a minute. We've seen 9 tools so far and here's a list of what's free, and what's paid so you can choose which ones to give a try based on your budget. And just keep watching because we have more tools to come.
This is a Songwriting, Lyric Writing, Poetry and Creative Writing Software. Whether you're writing a song, a poem, a novel, a script, a blog, or whatever your written or verbal communication happens to be, MasterWriter will unlock all that the English language has to offer. The unique tools and reference dictionaries contained in MasterWriter will help you to express yourself in a unique and more meaningful way. This software comes with more than a hundred thousand rhyming words and 36,000 rhymed phrases. Filters allow you to search on perfect, close and wide rhymes which gives you more choices and helps you to express yourself in a more creative way. You can also search by syllable and on phrases that rhyme.
In case you are not in to song writing but say fiction writing, then you may not want to use the same words over and over while writing dialogues. Instead of saying "she was angry…" you could find the word families for the word 'Angry' and instead say 'fuming', or 'seething'… you get the idea. So, why struggle to find the right word when you can have all the possibilities in an instant? Free your mind to create and let MasterWriter do the rest.
This is a tool for self-publishing enthusiasts. They offer some really good tools on their website with which you could create 'No content' books such as Diaries, Journals, Music sheet books, by using their templates, and upload to KDP and start earning some neat commission on the side.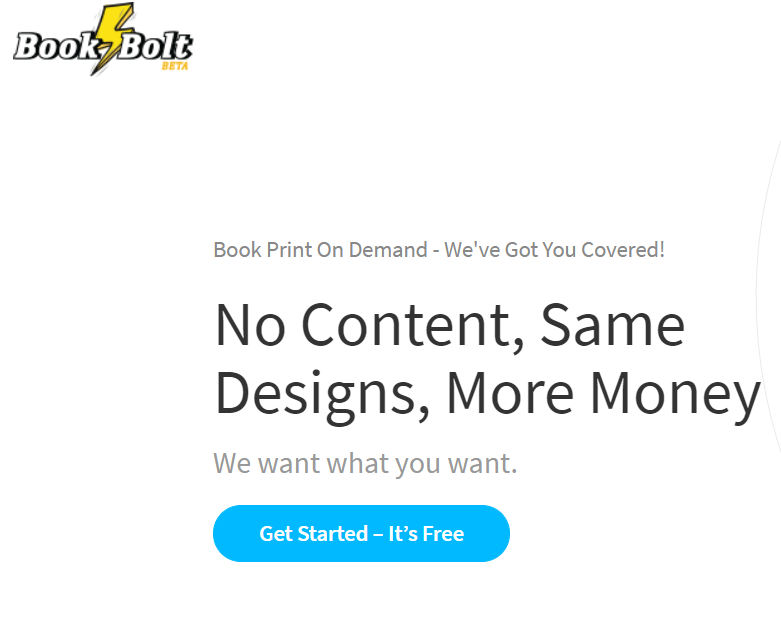 If you are interested in learning further about this world of 'no content' publishing, then let me know in the comments below and I might do a different video for you explaining how this is done.
The links are given in the description below if you want to give BookBolt a try. https://bookbolt.io/interior-wizard/ (give aff link).
Now if you are more into writing blogs or articles with fancy titles for sharing on social media with or without the intent to make them viral, then this resource is just for you. This tool creates viral-worthy headlines created from the subject or keywords you input here. Then all you have to do is to simply click to find amusing and surprisingly good title ideas.
Reedsy is a British online author services firm based in London which serves as a bridge uniting authors and publishing freelancers in the self publishing industry. They offer a bunch of tools as well, such as book title generator, character name generator, epub to mobi converter, pen name generator, short story ideas, book editor, formatting options, and even publishing your manuscripts into pre-formatted PDF or ePub files that can be used to self-publish on amazon or any book publishing websites.
The editor interface is rich with features, and is easy to follow. One key feature that stood out for me is their pre-formatted sections that we can add as Front matter to our books by properly separating them in order and different pages before our actual chapters begin.
If you are writing something in collaboration with someone else, then Draft is for you. When you share your document using Draft, any changes your collaborator makes are on their own copy of the document, and you get to accept or ignore each individual change they make. When you want to compare your old drafts, you have a powerful view to see how your document changed over time by using version control. You can also import your documents from cloud services like Dropbox, Evernote, and Google Drive. They provide markdown formatting and also comes with the Hemingway mode where editing is not an option and you could just keep writing using their minimalist interface. There are plenty of other options that you might want to give a shot using draftin.
A straight-forward 'let's cut to the chase' tool that offers synonyms for any word you want to use while you are writing. This gets us out in the open by saving us from using the same words repeatedly, thus breaking the patterns and helping your readers get some fresh air from reading what you write. Well, not just synonyms but antonyms, sentence examples, and their definitions too.
This product offers some soothing background noises like the sound of rain, wind, forest, leaves, and many other ambient sounds. They are free to use if you are using the web version, and have paid options if you are looking for the mobile apps.
Noisli also comes in the form of a handy Google Chrome Extension. They offer a distraction-free text editor once you sign up.
This editor offers markdown and an option to save either to your Google Drive or Dropbox, or even just download it to your local as a text file.
This has a free version which comes as a portable software. When I used this, I always felt that it was actually productive to write and just keep writing. No bells and whistles, whatsoever – I mean, no formatting, no themes, no sounds, just a full screen writing experience with a couple of options. It keeps automatically saving until we save it manually.
They have both Windows and Mac versions.
This software allows us to block everything until a certain number of words are typed or when a specific minutes are passed. You can also choose to do any of these and just proceed with writing.
I really liked that they offer a free stand-alone, portable version to just use, instead of bloating a setup file and forcing installations to use their software. Pretty neat work. Worth a try if you want a distraction-free writing where all other apps are blocked until you reach a timed goal or word count. Of course, they do have a paid version in case you want to get the sound tracks, themes, and formatting.
If writing is an object, grammar mistakes are its shadow – it never leaves us. With a good writing flow, making spelling grammar mistakes are inevitable. That's when Grammarly can help us because writing is writing, but without editing, there is no good writing.
This comes as a standalone Desktop software, or as Word add-in, or just use it on the Web with its browser extension which is free. It has got some pretty neat features to edit on the go and make the sentences look great.
I have created a detailed review of this software which you can watch by clicking on this notification card. To use this tool, you can create a free account from here (aff link) – which is also provided in the description below.
If Grammarly doesn't satisfy you, don't worry, our next software in the list might make your life even better by becoming your Grammar guru. This is another in-depth online grammar checker and is slightly tailored towards authors.
If you want to change your writing in leaps and bounds and make editing better, give this tool a try. Although this is a paid software, it has a free browser extension that you can use. All said and done, it's only a matter of choice between this and Grammarly on which one you would want to use.
This is a web based app that provides a writing AND editing environment. Not just that, they also make helpful suggestions to make our writing better by color-coding and highlighting their suggestions and our possible mistakes while writing, when we are in the editing mode. Just one word of caution that the paid version is better instead of the free one because the free web version of HemingwayApp doesn't offer saving or exporting, and you might just have to copy and paste it to take it forward. If you want a desktop offline app, then go for the paid version – it comes for both Windows and Mac, and it's current version, which is version 3 comes with a one-time payment of $19.99 for lifetime access, at the time of making this video. The price is the same for both the Windows and Mac versions of Hemingway. This app actually beats many other tools we saw in this video and will be a great investment if you choose to go for the Desktop offline app.
If you are a professional writer who writes for a livelihood, then Scrivener is one of the best investment you may want to make in.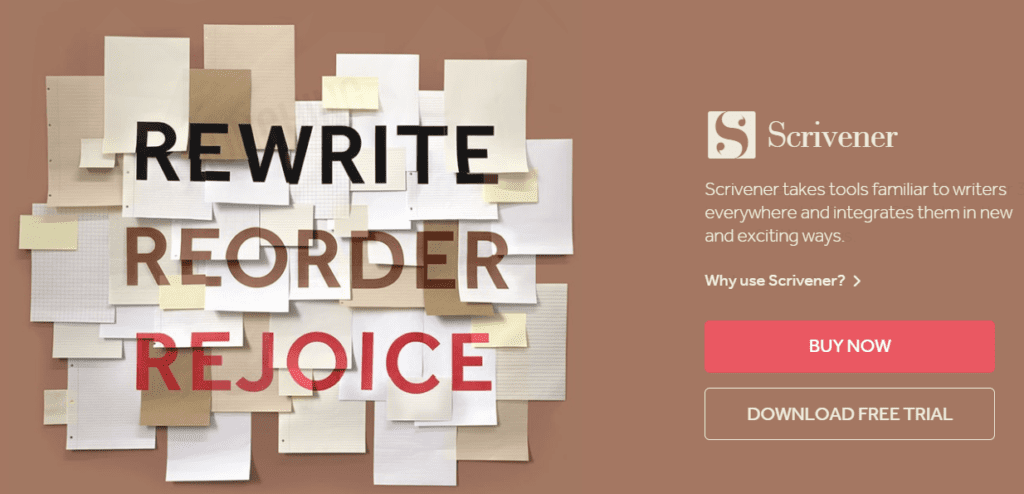 This is a boon for authors who are into fiction-writing because this tool helps with plot creation, character name generation, map characters to different scenes, keep research and writing together on a comparable interface, and many such features to help authors of all kind.
They offer a 30-day trial and comes in Windows and Mac versions. They have a bundle purchase option too if you are into using both the Windows and Mac computers.
Their iOS version for iPad, iPhone and iPod Touch comes in at $19.99 if you are into writing on-the-go using your mobile phones.
From Literature and Latte.com, again. This one is again for fiction writers who want to map the characters visually and plot scenes.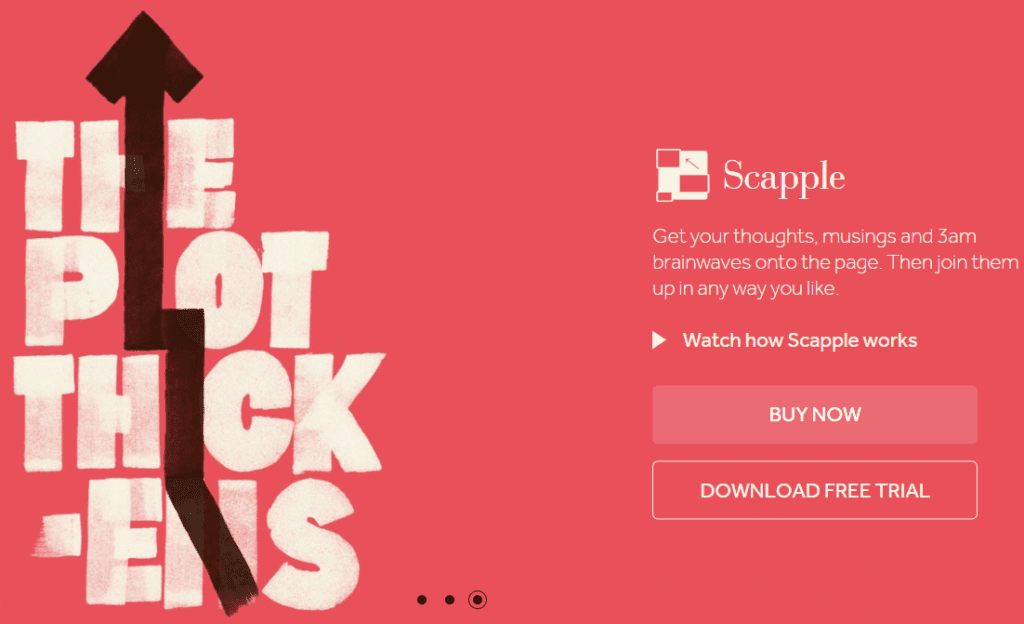 They too have a one time fee and available for both mac and windows. They offer a free 30-day trial for you to check and see if it's worth your shot.
This tool comes with a beautiful, simple, sharp, and well-designed interface, something that offers the perfect screen for focusing your mind.
They come in Day, Evening, and Night mode to choose from depending on your mood. Writing style suggestions, Grammar enhancements, Spell check, Syncing to Google Drive or Dropbox, all of these and more are all part of the package.
So, start using Novlr and join over 40,000 writers in 125 countries today.
This works both offline and online with an assurance to constantly save your work and thus secure your writing without the need to create manual backups. Their focus mode is something you must give a try to keep your creative juices flowing. They also offer importing options if you have to import your work from elsewhere in the .txt .rtf .docx .odt formats, along with an option to publish the work as an eBook!
This is a great tool for books that are worked on by two or more authors. With an in-built chat feature, this comes for free with upto 5 users' personal use to create a maximum of 5 storms – which means 5 book ideas. They also provide various templates to choose from – a business model canvas template, agile scrum kanban board template, retrospective basic type template and much more, depending on a framework you like to implement in your planning and execution.
This is a Online Portfolio for Journalists, Bloggers and Writers. By joining them for free, you could add your best work, customize your page and then share your online portfolio with the world – without a single line of code. Thousands of writers trust them with their work, and building your free online portfolio takes just minutes. Join 100,000+ Clippings.me users free today and start showcasing your portfolio for free.
And here's an extra bonus entry into the list:
When writing, it is important to avoid overused single words, phrases, and expressions in order to develop a well-written piece. Unfortunately, this is very difficult to conduct all on your own, hence the importance of a cliché finder tool. With Cliché finder, you can eliminate Clichés & enhance communication skills like a pro.