Here's how to crop pictures into custom shapes like a circle or a star-shaped element in Canva.
In case you don't yet have Canva, please get your free Canva account from here (affiliate link):
https://www.canva.com/join/series-cereal-clapper
After you've added your image into your new Canva page (or template), go to Elements and search for 'frame' without the quotes.
You could also add the frame first and insert your image later – the order doesn't matter here.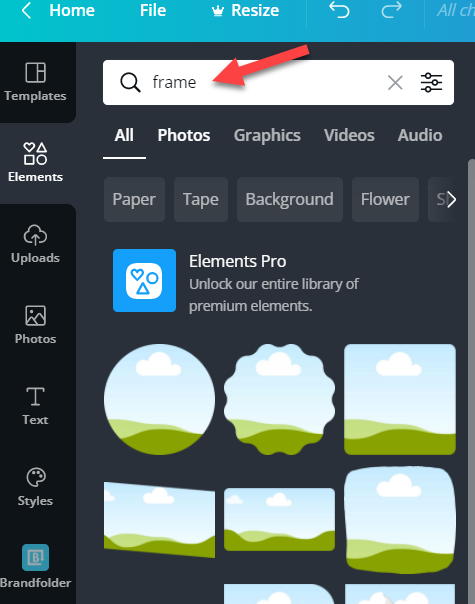 You'll find different shapes coming up in the search results. Pick one or play around to see which one suits your needs.
Next, simply drag the image in to this frame to see the magic happen! You'll see that the image converts itself into the shape of the frame you selected.
This is how you can crop pictures into custom shapes in Canva.
If you are interested in learning more about Canva or to know a lot more hidden keywords and key phrases to search in Canva, along with brand codes – get your copy of the Canva Codes PDF from here: