Here's how you can convert ePub to Mobi file format, so you could transfer your files to Kindle.
We will use an online converter so you do this job quickly and safely.
There are more online resources that get this job done (scroll down to the end to see more resources section), but for this we will use https://ebook.online-convert.com/convert-to-mobi
Step 1
Go to https://ebook.online-convert.com/convert-to-mobi and click on 'Choose Files' button to pick your ePub file from:
your local folder,
from a URL,
Dropbox account, or
from your Google Drive.
Alternatively, you could also drag your ePub file and drop it into that green area.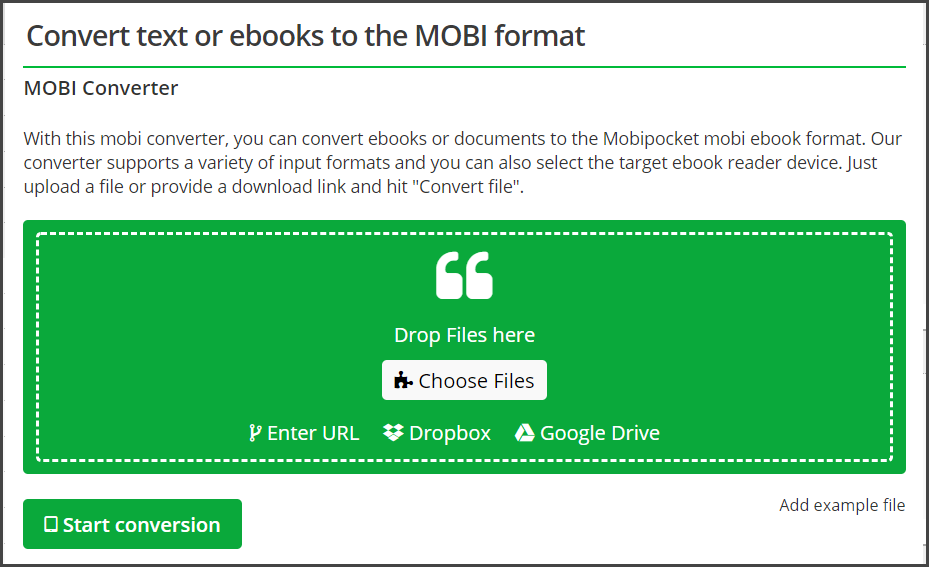 Step 2
Click on 'Start Conversion' button, after the upload is complete.

Step 3
The conversion process begins and might take a few seconds or minutes (depending on how big your ePub file is)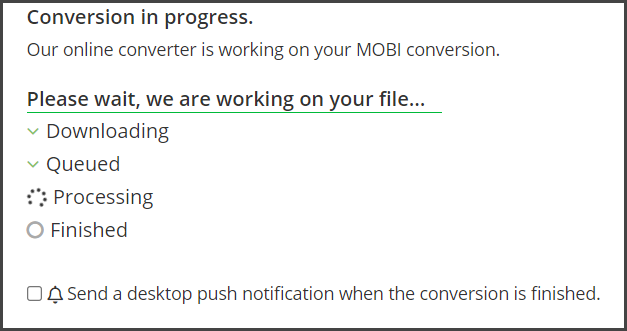 Step 4
Finally, the conversion gets completed and you can download the converted Mobi file either in a Zip format or directly as the Mobi file to your local folder.

This is how we could convert an ePub file to a Mobi file format. Once converted, you could transfer this Mobi file to your Kindle via a USB cable or send via email to your Kindle email ID – and start reading the Mobi file on your Kindle device.
More resources
Here are some other online conversion resources to convert an ePub to Mobi file format:
https://cloudconvert.com/epub-to-mobi
https://convertio.co/epub-mobi/
https://www.zamzar.com/converters/ebook/epub-to-mobi/
https://www.onlineconverter.com/epub-to-mobi
https://www.freeconvert.com/epub-to-mobi
Read more